Wuhan Xiongchi Electromechanical Equipment Co., Ltd. is located 2000 meters from Gan Tang Exit, huangpi district, Wuhan Outer Ring Road, and 318 National Highway runs through the whole territory.
Company takes the development of non-ferrous metal materials as the leading factor. Through 20 years of professional practical experience, it has successively developed and produced a series of mechanical and electrical products such as copper alloy inlaid solid self-lubricating bearings, motor rotor end rings, electromagnetic flat wires, copper profiles, etc. There are thousands of varieties and specifications. The formation of non-ferrous metal casting forging, extrusion, drawing, rolling machine processing integrated manufacturing enterprises. While continuously developing new materials and new processes, the company has always put product quality in the first place. The organization has taken the lead in the industry to pass the ISO9001:2008 international quality system certification, the series of products have been rated as Wuhan products, and the "Xiongchi" trademark has won Hubei Province Trademark, the company has been rated as "Contract-abiding and Trustworthy Enterprise" for years, and won the Wuhan City Integrity Enterprise.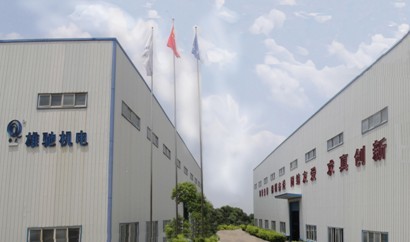 Xiongchi brand RHZ inlaid solid self-lubricating bearings are widely used in metallurgical equipment, heavy machinery, mining machinery, bridge machinery, food machinery, chemical machinery, oil field machinery, port machinery, and exported with the host More than ten countries and regions. In particular, the preparation process of the rotor end ring developed and produced not only makes the mechanical and electrical properties of this series of products meet the national standards and meet the requirements of forging technology, but also reduces the original production process, shortens the production cycle, and reduces The cost of raw materials. Company equipment, detection means perfect, the current product specifications up to φ3000mm. The rotor end ring series products have been used by customers of high-pressure, coal mines, oil fields, wind power generation, and locomotive motors in Wuhan, Hunan, Jiangxi, Anhui, Shaanxi, Chongqing, Ningxia, Jiangsu, Zhejiang, Shanxi, Liaoning, Heilongjiang and other provinces and regions across the country. Unison praise.
The company adheres to the business policy of "integrity as the purpose, market-oriented, technology for development, and service for win-win", and will use high-quality products and reasonable The price, sincere service and customers form a solid strategic partnership.
Company Address
Company address: No.28, Gantang Minjian Street, huangpi district, Wuhan City